The facts vaping and life insurance:
Most vapers are paying smoker rates for life insurance.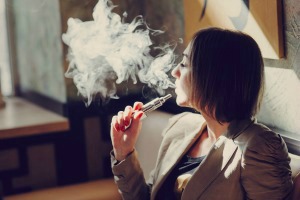 They have no idea (or their insurance agent did not know) that they could have got a non-smoker rate. Unfortunately, they think that vaping will be viewed same as smoking cigarettes.
So they apply for a life insurance policy with the wrong company and get a tobacco rate. Now they're stuck paying 2x to 4x more each year than they should be for a term policy.
Here's the most important thing you need to know:
There are a few life insurance companies that will offer vapers a non-tobacco health rating.
This means that they view vaping in a much favorable way than cigarette smoking. As long as you admit to vaping on the term insurance application and haven't smoke a cigarette in a year you can qualify for up to a Standard Plus Non-Tobacco rate when buying a buying a policy online.
As a vaper, you'll save at least 50% per year in the non-tobacco category vs. the tobacco category.
Our only job at Dipsurance is to help you get a non-tobacco rate! We are experts in vaping life insurance and understand all underwriting guidelines for companies that are okay with vape.
We will help you secure the best non-tobacco rates on the market by matching your health and vaping habit with the insurance company that will view your profile the most favorable. Get started by viewing free quotes below that will show the best non-tobacco rates: